Keynote/Featured
Speakers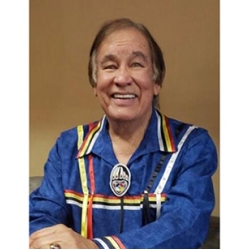 Billy Mills
PRESIDENTIAL KEYNOTE
Born and raised on the Pine Ridge Indian Reservation in South Dakota, he was orphaned by the age of 12 and sent to boarding schools. In high school, he become involved in distance running and earned an athletic scholarship to the University of Kansas and he made the NCAA Division I cross country All-American three times. After graduating from KU, he was commissioned as an officer in the U.S. Marine Corps., and continued training for the Olympic Team. He made the Olympic Team in two events, the marathon and the 10,000 meter run. He trained his body, mind and soul for "Peak Performance" and the world witnessed the Greatest upset in Olympic history unfold. Today, Billy Mills is an accomplished businessman, author and National Spokesperson for Running Strong for American Indian Youth an organization he co-founded in 1986. Through Running Strong, Billy has spent 35 years lifting other young men and women toward their aspirations and has championed wellness as well as unlocked opportunities in Native American communities across America. He has received numerous awards of high distinction and he was inducted into the inaugural class of Native American Hall of Fame.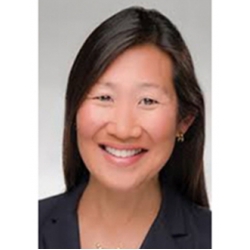 Cindy J. Chang, MD, FAMSSM
HOUGH MEMORIAL LECTURE KEYNOTE SPEAKER
Dr. Chang is a Clinical Professor and Fellowship Program Director, Primary Care Sports Medicine in the Departments of Orthopaedic Surgery and Family & Community Medicine at the University of California – San Francisco. She attended The Ohio State University for undergraduate and medical school, UCLA for Family medicine residency and Ohio State University for her sports medicine fellowship. Dr. Chang stayed at Ohio State University as Assistant Residency Director and Team Physician until becoming Head Team Physician for University of California – Berkeley (Cal). She served as USA Chief Medical Officer at the 2008 Beijing Paralympics and 2012 London Olympics, and worked as the WNBA "Wubble" team physician in July 2020. Dr. Chang also served as AMSSM President (2011-2012).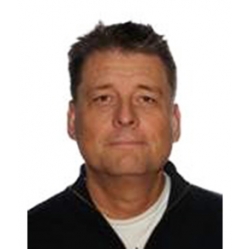 Mats Börjesson, MD
FEATURED INTERNATIONAL SPEAKER
Dr. Börjesson is Professor and Head of Center for Health and Performance (CHP) at the Sahlgrenska Academy at the University of Gothenburg and Sahlgrenska University Hospital in Gothenburg, Sweden. He also serves as Chairman, Section of Sports Cardiology for the European Society of Cardiology (2008-10), Chairman of the Swedish Society of Exercise and Sports Medicine (2013-15) and Chairman of the Swedish Society of Cardiology (2016-18). Dr. Börjesson is team doctor for the Swedish women's soccer national team since 2009 (8 WC, EC, Olympics) and for the Ivory Coast men´s team (WC 2010). He has published over 200 peer-reviewed scientific papers and authored over 80 book chapters/books.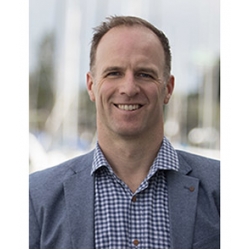 Mark L. Fulcher, MBChB, MMedSci
FEATURED INTERNATIONAL SPEAKER
Mark is a Sport and Exercise Medicine physician based in Auckland, New Zealand. He is the current President of the Australasian College of Sport and Exercise Physicians (ACSEP). Mark is the Medical Director of New Zealand Football, is a member of the FIFA Medical Committee and is the Editor in Chief of the FIFA Diploma in Football Medicine. He has an interest in injury prevention and has helped develop injury prevention programs in New Zealand.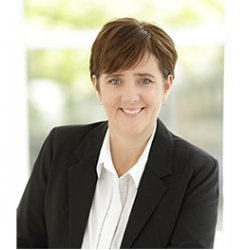 Alison Grimaldi, PhD, BPhty, MPhty(Sports)
FEATURED INTERNATIONAL SPEAKER
Dr. Grimaldi is an Australian Sports Physiotherapist, Adjunct Senior Research Fellow at the University of Queensland and practice principal of Physiotec Physiotherapy in Brisbane. She has 30 years of clinical experience and a special interest in the management of hip, groin and pelvic pain. Alison has published over 30 peer-reviewed papers, contributed to three leading texts, conducted over 100 clinical workshops and presented over 50 keynote, invited or podium conference presentations.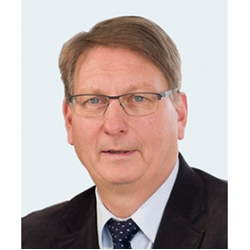 Martin Schwellnus, MBBCh, MSc(Med), MD
FEATURED INTERNATIONAL SPEAKER
Dr. Schwellnus is a Professor in Sport and Exercise Medicine at the Faculty of Health Sciences and also serves as Director of the newly established Sport, Exercise Medicine and Lifestyle Institute (SEMLI) at the University of Pretoria in South Africa and is internationally regarded as one of the academic leaders in the field of sport and exercise medicine. He is a visiting Chair in Sport and Exercise Medicine at the ISEH as part of University College London (UCL), Division of Surgery and Interventional Science. Professor Schwellnus is interested in the health benefits of regular exercise and prescribing safe exercise to all populations to reduce the global burden of non-communicable disease (NCD), the prevention and management of injuries in active individuals and the protection of the health of athletes. He has published more than 300 scientific journal articles.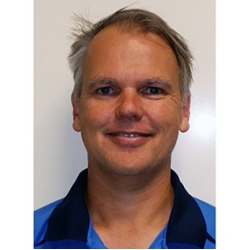 Rod Whiteley, PhD
FEATURED INTERNATIONAL SPEAKER
Rod Whiteley is an Australian-trained Specialist Sports Physiotherapist whose PhD was in throwing-related injury, but since that time most of his publications have been in the areas of muscle and tendon injury especially in sports. He's worked in sports physiotherapy since the mid 1980's initially mostly in baseball and the rugby codes but since moving to Aspetar in Doha Qatar in 2010 he's worked more in football (soccer), volleyball, handball and track and field.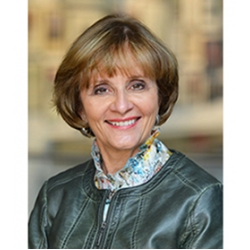 Roberta Anding, RD
FEATURED NATIONAL SPEAKER
Roberta Anding is the clinical and sports dietitian for the Baylor College of Medicine Corporate Programs team. She is an Assistant Professor in the Baylor College of Medicine Department of Orthopedic Surgery. Roberta is on faculty at Rice University where she serves as the Sports Dietitian for the Rice Owls. She is the former sports dietitian for the 2017 World Champion Houston Astros, Houston Texans NFL franchise and the Houston Ballet. Roberta has been honored with the SCAN (Sports, Cardiovascular and Wellness Nutrition Dietetic Practice group) Achievement Award in 2011. She received the Texas Distinguished Dietitian Award in 2008, and the Texas Dietetic Association Media Award in 2006. For the past nine years, Roberta was Academy of Nutrition and Dietetics Media Spokesperson for Houston and remains active in the Houston and national media.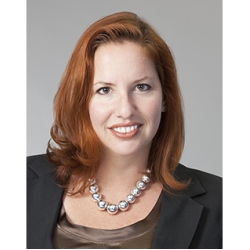 Lori Rose Benson
FEATURED NATIONAL SPEAKERS
With over 25 years' experience in public health and education, Lori Rose Benson is the CEO of Hip Hop Public Health (HHPH), an internationally recognized 501c3 that harnesses the transformative power of music, art and science to improve health literacy, inspire behavior change and promote health equity. Lori's experience in developing and scaling innovative health and fitness initiatives is precisely aligned with HHPH's vision to empower youth around the globe with the knowledge and skills to make healthier choices, reducing preventable health conditions.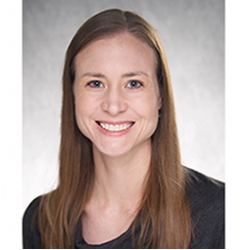 Ruth Chimenti, PT, PhD
FEATURED NATIONAL SPEAKER
Dr. Chimenti is an Assistant Professor in the Department of Physical Therapy and Rehabilitation Science at the University of Iowa. She received her clinical degree from Washington University in St. Louis and her PhD from the University of Rochester in New York. Her long-term goal is to improve care for chronic musculoskeletal pain conditions by evaluating and treating both peripheral (3D motion analysis, imaging) and central (sensory testing, psychosocial questionnaires) factors contributing to pain.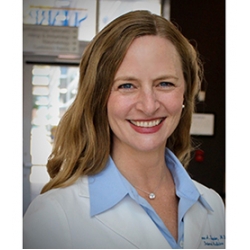 Sabrina A. Falquier, MD
FEATURED NATIONAL SPEAKER
Dr. Falquier (Fall-Key-A) is a multilingual and multicultural internal medicine and culinary medicine physician. She has been with Sharp Rees-Stealy Medical Group since 2005 and founded Sensations Salud, LLC which focuses on empowering through nutritional knowledge and culinary literacy. Dr. Falquier promotes culinary medicine in a variety of ways including: lectures, expert panels, cooking demonstrations, recipe development and hands-on cooking events. She has been interviewed regarding food and health by multiple media outlets including The Washington Post and The Union Tribune.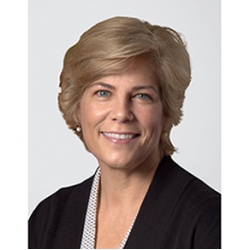 Janet P. Judge, Esq.
FEATURED NATIONAL SPEAKER
As Co-Chair of Holland & Knight's collegiate sports law practice, Janet Judge works with colleges and universities to strengthen their Title IX prevention and compliance efforts. Recognized as a three-time sports lawyer of the year, Janet was a member of the NCAA's Commission to Combat Campus Sexual Violence and the ABA's Task Force on College Due Process Rights and Victim Protections member. She currently serves on the Boards of HazingPrevention.Org and the National Association of College and University Attorneys.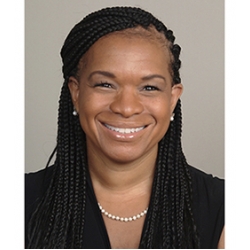 NiCole Keith, PhD
FEATURED NATIONAL SPEAKER
Dr. Keith is a Research Scientist at Indiana University Center for Aging Research at Regenstrief Institute, Professor of Kinesiology and Associate Dean of Faculty Affairs at Indiana University – Purdue University Indianapolis, School of Health and Human Sciences. She is the 2020-2021 American College of Sports Medicine (ACSM) President, serves on ACSM's Exercise is Medicine and American Fitness Index Advisory Boards and several national committees. Dr. Keith's research examines healthy aging, physical activity, fitness and health outcomes.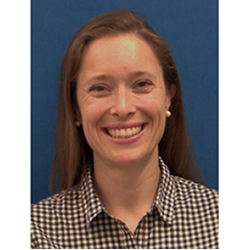 Emily Kroshus, ScD, MPH
FEATURED NATIONAL SPEAKER
Dr. Kroshus is an Associate Professor at University of Washington in the Departments of Pediatrics and Health Services. She completed her doctoral training in Public Health with a concentration in Social and Behavioral Sciences. Her research is broadly oriented at identifying and addressing interpersonal, organizational and contextual determinants of evidence-based health promotion and risk mitigation practices in youth and collegiate sport settings. Key topical areas of focus include concussion, mental health and sexual violence.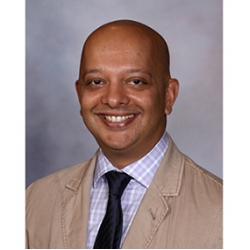 Zubin Master, PhD
FEATURED NATIONAL SPEAKER
Dr. Master is an Associate Professor at Mayo Clinic's Biomedical Ethics Research Program and the Center for Regenerative Medicine. Previously, he was an Associate Professor at Albany Medical College and a Senior Policy Advisor at Health Canada. He completed his PhD in biomedicine at the University of Toronto and post-doctoral fellowships in bioethics and health policy at Dalhousie University and the University of British Columbia. Dr. Master serves on several scientific committees and editorial boards. His research examines ethical and policy issues related to stem cells and regenerative medicine, genetics and research ethics.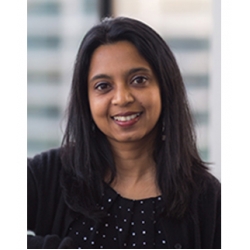 Tuhina Neogi, MD
FEATURED NATIONAL SPEAKER
Dr. Neogi is Chief of Rheumatology and Professor of Medicine and of Epidemiology at Boston University, School of Medicine and Boston Medical Center. She is a leader in osteoarthritis and gout research. Her work was recognized with the 2014 American College of Rheumatology Henry Kunkel Young Investigator Award for outstanding and promising independent contributions to rheumatology research. Dr. Neogi has led the most recent national American College of Rheumatology Treatment Guidelines for gout and osteoarthritis.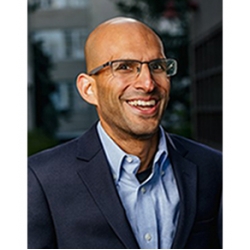 Nirav Pandya, MD
FEATURED NATIONAL SPEAKER
Dr. Pandya is a pediatric orthopedic surgeon and within the University of California – San Francisco UCSF), Department of Orthopaedic Surgery, is Section Chief of the Division of Pediatric Orthopaedics and Director of Pediatric Sports Medicine. He joined the UCSF Department of Orthopaedic Surgery in 2012. His areas of interest include sports medicine, arthroscopy, ligament reconstruction, cartilage restoration and sports specialization.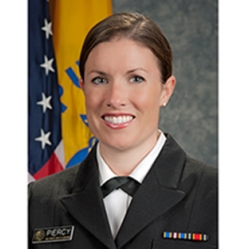 Katrina L. Piercy, PhD, RD, ACSM-CEP
FEATURED NATIONAL SPEAKER
Dr. Piercy is a Physical Activity and Nutrition Advisor in the Office of Disease Prevention and Health Promotion (ODPHP) in the U.S. Department of Health and Human Services (HHS) and serves as a dietitian officer in the U.S. Public Health Service Commissioned Corps. Dr. Piercy manages the physical activity portfolio within ODPHP, including the development and implementation of the National Youth Sports Strategy and the Physical Activity Guidelines for Americans.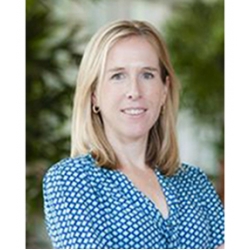 Catherine Robertson, MD
FEATURED NATIONAL SPEAKER
Dr. Robertson is Chief of Sports Medicine at UC San Diego Health. She is a board-certified orthopedic surgeon who specializes in treating injuries of the shoulder, knee and hip. will further enhance UC San Diego Health's reputation for customizing innovative, evidenced-based care for all athletes — from the weekend warrior to elite, professional and Olympic athletes. Dr. Robertson is known for using minimally invasive techniques to treat complex ligament, tendon, cartilage and meniscus injuries and restore joint function.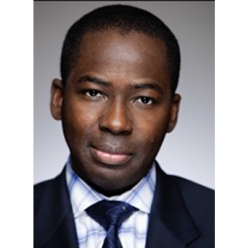 Olajide Williams, MD
FEATURED NATIONAL SPEAKER
Dr. Olajide Williams is the Founder of Hip Hop Public Health. He currently serves as Chief of Staff of Neurology, Director of Acute Stroke Services and Associate Professor of Neurology at Columbia University. Dr Williams is a highly regarded NIH researcher and expert in community-based health education interventions targeting economically disadvantaged minorities. He is the author of numerous scholarly peer reviewed publications. Dr Williams has received numerous national awards for his work including congressional citations and state proclamations.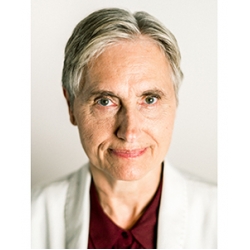 Terry Wahls, MD
FEATURED NATIONAL SPEAKER
Dr. Wahls is a Clinical Professor at the University of Iowa where she conducts clinical trials testing the efficacy of therapeutic lifestyle to treat multiple sclerosis related symptoms. In addition, she is the author of The Wahls Protocol: How I Beat Progressive MS Using Paleo Principles and Functional Medicine and the cookbook, The Wahls Protocol Cooking for Life: The Revolutionary Modern Paleo Plan to Treat All Chronic Autoimmune Conditions.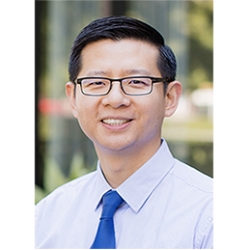 Alan Zhang, MD
FEATURED NATIONAL SPEAKER
Dr. Zhang is a board-certified orthopaedic surgeon specializing in sports medicine and minimally-invasive arthroscopic surgery of the hip, knee and shoulder. He is the Director of the University of California – San Francisco (UCSF) Sports Medicine and Shoulder Fellowship and the Director of the UCSF Hip Preservation Center. Dr. Zhang is a team physician for the University of San Francisco and has received numerous research grants and awards while publishing over 100 peer-reviewed articles on orthopaedic sports medicine injuries and treatments.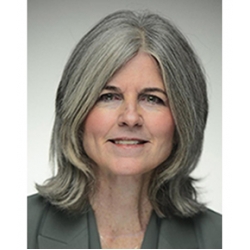 Sheila A. Dugan, MD
EXCHANGE LECTURE SPEAKERS (AAPMR)
Dr. Dugan is Professor and Interim Chair of the Department of Physical Medicine and Rehabilitation at Rush University Medical Center. She teaches medical students in musculoskeletal and pelvic health and mentors capstone projects. Dr. Dugan is a Co-Founder of the Rush Program for Abdominal and Pelvic Health. She has published numerous book chapters and articles as well as lectures nationally. Prior to medical school, she was a physical therapist in both orthopedic and neurological rehabilitation.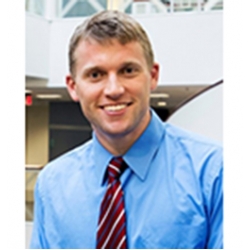 Dustin Grooms, PhD, ATC, CSCS
EXCHANGE LECTURE SPEAKER (NATA)
Dr. Grooms is an Associate Professor of Clinical Neuroscience and Orthopedics at Ohio University. He received his doctorate from Ohio State with a focus on neuromechanics. Before doctoral studies, he was an athletic trainer at the College of Mount Saint Joseph, completed a master's degree from the University of Virginia, and bachelor's degree from Northern Kentucky University. His research interest is how the brain and movement mechanics change after injury and therapy.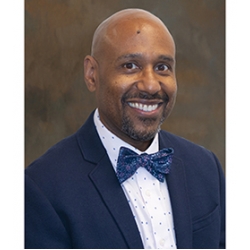 David J. Inwards-Breland, MD, MPH
EXCHANGE LECTURE SPEAKER (AAP)
Dr. Inwards-Breland is Division Chief of the Adolescent Medicine Division at Rady Children's Hospital; Co-Director of the Center for Gender Affirming Care and Clinical Professor of Pediatrics at University of California – San Diego, School of Medicine. He attended the University of California – Berkeley, School of Public Health and received his Master of Public Health and he went on to receive his medical degree from University of California – Davis, School of Medicine. Dr. Inwards-Breland did his pediatric residency at University of California – San Francisco Benioff, East Bay, California. After completing his National Health Service Corps obligation in Albany, Georgia, he returned to California and worked as an attending at the University of California – San Francisco Benioff, East Bay, mainly working in the teen clinic. After 6 years of working as a general pediatrician, he then decided to enter into a fellowship at University of California – San Francisco Benioff San Francisco in Adolescent Medicine. Dr. Inwards-Breland's research interests include adolescent male health, depression, Transgender/Non-binary youth and disenfranchised youth. He now sits on the American Board of Pediatrics, Sub-board on Adolescent Medicine.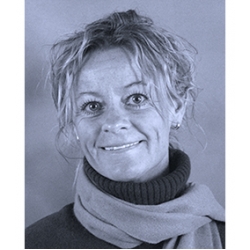 Gretchen D. Oliver, PhD, ATC, CES
EXCHANGE LECTURE SPEAKER (ACSM)
Dr. Oliver is a full Professor in the School of Kinesiology at Auburn University. She is a Fellow of the American College of Sports Medicine, a Certified Athletic Trainer and a Corrective Exercise Specialist. Her primary research focus is on injury prevention and performance enhancement in youth baseball and softball athletes. Among her peers, both nationally and internationally, she is known as the expert in the biomechanics of windmill softball pitching.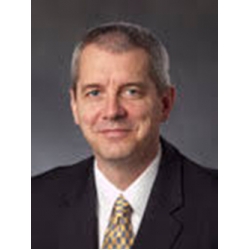 Michael P. Reiman, PT, DPT, PhD, OCS, SCS, ATC/L, FAAOMPT, CSCS
EXCHANGE LECTURE SPEAKER (APTA/AAASPT)
Dr. Reiman is an active clinical researcher, educator and mentor. In addition to his certifications as an athletic trainer and strength and conditioning specialist, he is a manual therapy fellow through the American Academy of Orthopaedic and Manual Physical Therapists, a USA Weightlifting level 1 coach, and a USA Track and Field level 1 coach. Dr. Reiman has co-written the only textbook on functional testing, Functional Testing in Human Performance. He has written eight book chapters on orthopedic examination/intervention and training for strength, power, and endurance. His current research and presentation interests focus on performance enhancement, low back/hip pain, and evidence-based examination/intervention of the hip joint.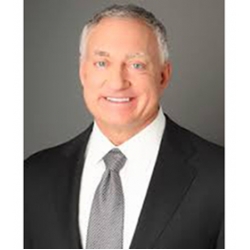 Anthony Romeo, MD
EXCHANGE LECTURE SPEAKER (AOSSM)
Dr. Romeo is one of the nation's leading orthopaedic surgeons specializing in the management and surgical treatment of shoulder and elbow conditions. His state-of-the-art practice employs minimally-invasive arthroscopic techniques to accelerate the recovery process for a range of challenging conditions. Dr. Anthony Romeo has designed and developed an advanced shoulder replacement system for the treatment of arthritis. He lectures and teaches these advanced surgical techniques to surgeons all over the United States and the World. Lifelong interests in science and sports have led Dr. Anthony Romeo to the use of the most advanced methods to restore the function of injured or arthritic shoulders and elbows.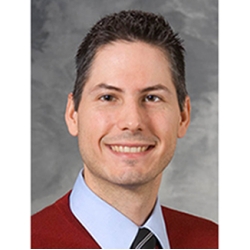 Humberto Gerardo (Tito) Rosas, MD
EXCHANGE LECTURE SPEAKER (AAP)
Dr. Rosas is an Associate Professor in the University of Wisconsin, Department of Radiology, School of Medicine and Public Health in Madison, Wisconsin and he is also the Director of the Musculoskeletal Intervention at UW Hospital. Dr. Rosas is fellowship trained in musculoskeletal radiology and is board certified in Diagnostic Radiology. His expertise is in musculoskeletal procedures and his special interests include spine injections, vertebroplasty and tumor ablation, as well as MR of wrist injuries. Dr. Rosas also serves as the Chair for the Musculoskeletal Ultrasound Community for the American Institute for Ultrasound in Medicine (AIUM).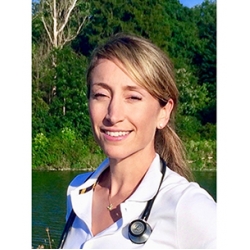 Jane S. Thornton, MD, PhD, CCFP(SEM), Dip Sp Phy (IOC)
EXCHANGE LECTURE SPEAKER (CASEM)
Dr. Thornton is a Canadian Clinician Scientist specializing in female athlete health and physical activity in the prevention and treatment of chronic disease. She is a sport medicine physician, a member of the Board of Director of the Canadian Academy of Sport and Exercise Medicine (CASEM) and Editor of the British Journal of Sports Medicine (BJSM). Dr. Thornton represented Canada for over a decade in the sport of rowing, becoming both a World Champion and Olympian.