Keynote Speakers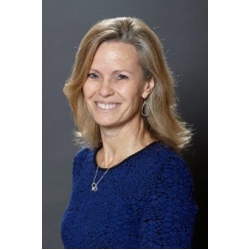 Margo Mountjoy, MD, PhD, CCFP(SEM), FCFP, Dip Sport MedPRESIDENTIAL KEYNOTE
Dr. Mountjoy is an Associate Clinical Professor in the Department of Family Medicine at McMaster University Medical School and Regional Assistant Dean of the Michael G. DeGroote School of Medicine at McMaster University in Hamilton, Ontario, Canada. She is also a Clinician Scientist – Sports Medicine Physician practicing at the Health and Performance Centre as the Clinical and Academic Director at the University of Guelph in Guelph, Ontario, Canada. Dr. Mountjoy works for several International Sports organizations in the field of sports medicine including the International Olympic Committee (Games Group), the International Federation for aquatics (FINA), the Association of Summer Olympic International Federations and for the World Anti-Doping Agency. She is a retired elite synchronized swimmer. One of her areas of expertise is in the field of harassment and abuse in sport. She has worked in this area for the International Olympic Committee, World Health Organization, ASOIF (Association for Summer Olympic International Federations), FINA and UNICEF. She is an active advocate of the prevention of harassment and abuse in sport through the Canadian Olympic Committee and the Canadian Academy of Sport & Exercise Medicine.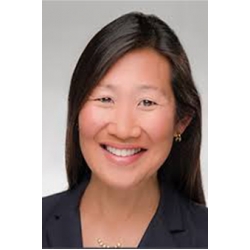 Cindy J. Chang, MD, FAMSSMHOUGH MEMORIAL LECTURE KEYNOTE
Dr. Chang is a Clinical Professor in the Departments of Orthopaedics and Family & Community Medicine and Fellowship Program Director at University of California – San Francisco in San Francisco, California, as well as Co-Director of the Sports Concussion Program at UCSF Benioff Children's Hospital in Oakland, California. She is Board Certified in Family Medicine with a CAQ in Sports Medicine. Dr. Chang is a Past President of AMSSM, serves on the Board of Trustees for the American College of Sports Medicine as well as serves as the Chair of the Sports Medicine Advisory Committee for the California Interscholastic Federation. Dr. Chang has also served on the Sports Medicine Advisory Committee for the National Federation of State High School Associations. She has 28 years of experience caring for athletes of all ages and levels. She served as an Assistant Team Physician for Ohio State University, then was Head Team Physician at the University of California, Berkeley, for all 27 intercollegiate sports, including football, from 1995 until 2008. Dr. Chang has been a member of the sports medicine staff for five International Games, including serving as Chief Medical Officer for Team USA during the 2008 Beijing Paralympics and 2012 London Olympics. She currently volunteers as a Team Physician for both UC Berkeley and Berkeley High School, and continues to care for USA athletes.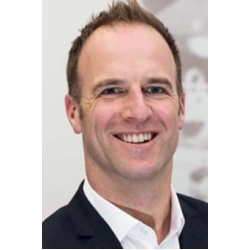 Mark L. Fulcher, MBChB, MMedSciAMSSM INTERNATIONAL VISITING FELLOW – INTERNATIONAL FEATURED
Dr. Fulcher is a Sport and Exercise Physician based in Auckland, New Zealand. He is the current Vice President of the Australasian College of Sport and Exercise Physicians, is a member of the FIFA Medical Committee and is the Editor of the FIFA Football Medicine Diploma. Dr. Fulcher works with athletes from a variety of sports. Dr. Fulcher is the Medical Director at New Zealand Football and has been team doctor for both the men's and women's national teams. He has traveled to three Olympic games' and attended the FIFA World Cup in 2018. Dr. Fulcher is also a physician for the New Zealand Breakers in the Australian National Basketball League and works with the New Zealand Warriors Rugby League team. He was formerly the Medical Director of the ITU World Championship Triathlon event held in Auckland, Medical Director at Netball New Zealand and lead Tournament Physician at the ASB Classic Men's (ATP) and Women's (WTA) Tennis Tournaments. Dr. Fulcher continues to be involved with Sports Medicine education contributing regularly as a guest speaker/lecturer at universities and sports medicine meetings around the world. He has a particular interest in injury prevention and in sport-related concussion.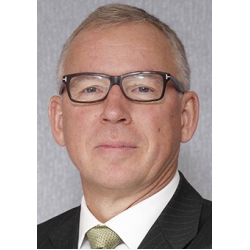 Roald Bahr, MD, PhDINTERNATIONAL FEATURED
Dr. Bahr is the Professor of Sports Medicine in the Department of Sports Medicine at the Norwegian School of Sport Sciences and Chair of the Oslo Sports Trauma Research Center. He is also Chief Medical Officer and Chair of the Medical Department at the National Olympic Training Center, Olympiatoppen. Professor Bahr is also the Director of the Aspetar Sports Injury & Illness Prevention Programme at Aspetar Orthopedic & Sports Medicine Hospital in Doha, Qatar.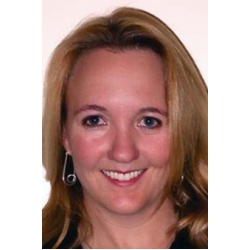 Liesel Geertsema, MBChB, PGDipSMINTERNATIONAL FEATURED
Dr. Liesel Geertsema is a New Zealander and did her specialist sports medicine training through the Australasian College of Sports and Exercise Medicine. She is currently a Sports Physician at Aspetar Hospital – seeing all athletes from all sports. In addition, Dr. Geertsema is an Assistant Professor of Clinical Medicine at Weill Cornell Medical College in Qatar. She has been a FIFA Medical Officer since 2014 – overseeing venue medical services and performing doping control at FIFA World Cups. She has also been a team physician for a number of New Zealand teams – netball, football, cycling, taekwondo, Commonwealth Games and Winter Olympics. Her special interests include providing medical services for a number of World Cups, World Championships and Professional Tournaments in athletics, handball, swimming, tennis, cycling and rugby sevens. However, Dr. Geertsema has said that her most enjoyable jobs include being a ski patrol doctor for three years and a doctor for expeditions to Mount Everest and Mount Aconcagua.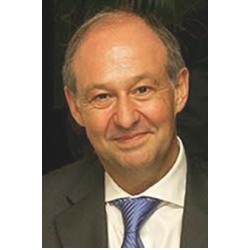 Philippe Hernigou, MDINTERNATIONAL FEATURED
Dr. Hernigou is a Professor of Orthopaedic Surgery at the University of Paris East (France) since 1989. He is a pioneer in the use of stem cells in orthopaedic surgery. He graduated from the University of Paris where he earned his degree in medicine and subsequently in the speciality of orthopaedic surgery. Since 1990, he has developed new treatments of osteonecrosis with stem cells and later with growth factors. He has applied these techniques to patients with osteonecrosis in relation with sickle cell disease and has extended the use of bone marrow grafts to the treatment of delayed unions and non-union bony injuries. He has participated in several European and International Research Programs on bone grafts, stem cells and growth factors.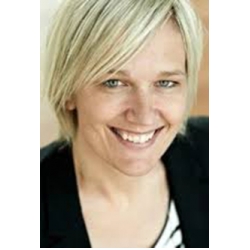 Merete Møller, PT, PhDINTERNATIONAL FEATURED
Merete Møller, PT, PhD is a Physiotherapist and Assistant Professor from University of Southern Denmark in Denmark. Her own experiences as an elite European handball player on the Danish National Team is what drives her to seek a better understanding of how the significant long term and short-term burden of injury can be reduced through injury prevention. In fact, she was part of the team that won the 1997 World Championship. Dr. Møller has been one of the leading researchers in the world in the sport of handball and risk factor for injury development. Currently, her time is split between working as a researcher at the Oslo Sports Trauma Research Center and completing research in Denmark with a primary focus on implementing injury prevention strategies in youth handball players.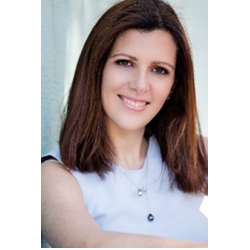 Jessica Orchard, MPH, BEc/LLB (Hons I), Grad Dip Leg PracINTERNATIONAL FEATURED
Jessica is an Adjunct Senior Lecturer at the University of Sydney, Australia. Jessica has a Master of Public Health, and qualifications in law and economics. She became a Fellow of the European Society of Cardiology in 2019. Jessica has engaged in numerous collaborations, as well as published widely with over 40 publications and 10,000 citations. Jessica's research focuses on cardiac screening and best-practice implementation, including cardiac screening of athletes and atrial fibrillation screening in the elderly.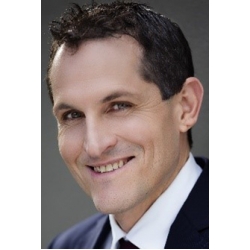 John W. Orchard, MD, PhDINTERNATIONAL FEATURED
Dr. Orchard is an Australian Sport & Exercise Medicine Physician with an Adjunct Professor appointment at the University of Sydney. He is the Chief Medical Officer of Cricket Australia and combines a career including clinical practice, sports administration, team care and research. He has published over 250 papers with an H-index of 53, has over 11,000 citations and is on the Editorial Board of the British Journal of Sports Medicine and Clinical Journal of Sport Medicine.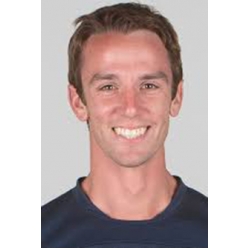 Ryan Alexander, PhDFEATURED
Dr. Alexander is the Director of Sports Science for Atlanta United FC in Atlanta, Georgia.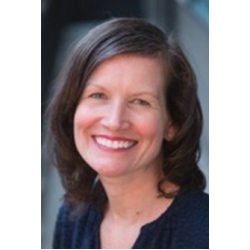 Eileen Anthony, MJFEATURED
Ms. Anthony is the Executive Director for the Review Committees for Dermatology and Family Medicine. She joined the ACGME in 1997. Prior to joining the ACGME, she worked for the American Medical Association as a staff associate in the Division of Health Law, and as an Administrative Associate in the Department of HIV/AIDS. She earned her MJ in health law from Loyola University Chicago, School of Law, and her BA in speech communication and philosophy from Loyola University Chicago.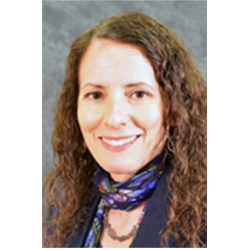 Kathleen C. Basile, PhDFEATURED
Dr. Basile serves as a Senior Scientist in the Office of the Associate Director for Science in the Division of Violence Prevention (DVP) of the Center for Disease Control's National Center for Injury Prevention and Control. She is responsible for providing leadership, planning and guidance to Division management and staff on scientific policy, training and research priorities on violence prevention topics. Dr. Basile is an expert on sexual violence definitions, research, evidence-based prevention strategies and surveillance and also has expertise in intimate partner violence definitions, research and surveillance. Dr. Basile received her Bachelor of Arts degree in sociology from Alfred University in Alfred, New York, and her Master of Arts and doctorate degrees in sociology from Georgia State University in Atlanta, Georgia. Dr. Basile began her career at the Center for Disease Control in 2000 in the Division for Violence Prevention as a behavioral scientist. She has authored or coauthored more than 100 presentations, journal articles, chapters, reports/publications and has received several awards and nominations for her work in public health.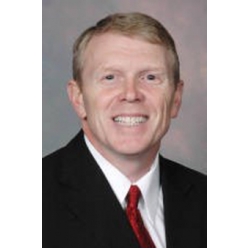 Ron Courson, ATC, PT, NREMT-I, CSCSFEATURED
Ron Courson serves as Director of Sports Medicine at the University of Georgia. He received his undergraduate degree from Samford University, where he played soccer and ran track and field. Ron received his degree in Physical Therapy from the Medical College of Georgia. Courson is additionally a national registered emergency medical technician-intermediate as well as a certified strength and conditioning specialist by the NSCA. He serves as an adjunct instructor in the Department of Kinesiology at University of Georgia.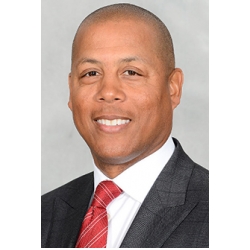 Damon EvansFEATURED
Damon was named the Director of Athletics for the University of Maryland on June 25, 2018. He joined the Terrapins in December 2014 and most recently served as Executive Athletic Director and Chief Financial Officer. He had overseen all day-to-day operations for the athletic department since October of 2017 prior to his appointment as Director of Athletics. Over the past three years, Evans has assumed increasing responsibilities as Executive Director, Chief Operating Officer and Chief Financial Officer of Athletics. In addition, he is the administrative liaison for football and serves as the lead representative on all contractual agreements and capital projects. Evans also has oversight of each of the four main branches of the organization including Revenue Enhancement, Academics & Student Development, Program Support & Integrity and Internal Operations. Evans was appointed as the liaison to lead the new Cole Field House project, a bold facility which will unite vital programs in sports medicine, public health, athletics training and academic innovation. Additionally, he was the driving force behind the department's new multimedia rights agreement with the Washington, DC and Baltimore media markets.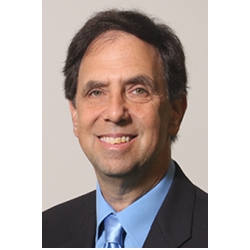 Glenn S. Fleisig, PhDFEATURED
Ranked by Expertscape as the top expert in the world on baseball science and medicine, Dr. Fleisig earned his engineering degrees from MIT, Washington University and University of Alabama at Birmingham. He is the Research Director of the American Sports Medicine Institute, where he has been since ASMI's inception in 1987. Dr. Fleisig also serves as an Advisor for Major League Baseball, USA Baseball and Little League Baseball.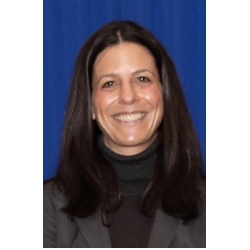 Karen S. Glassman, Esq.FEATURED
Karen Glassman is Senior Counsel in the Administrative and Civil Remedies Branch of the Office of Counsel to the Inspector General of the Department of Health and Human Services. Prior to joining the government, Karen worked as a health care attorney in private practice, focusing on white collar defense work and regulatory matters. In her current position, she provides advice to the DOJ on False Claims Act cases, resolves provider self-disclosures, initiates and resolves Civil Monetary Penalty and exclusion matters, monitors Corporate Integrity Agreements, and defends the Inspector General in exclusion appeal cases. Karen holds a BA and MPA from Cornell University and a JD from The Catholic University Columbus School of Law.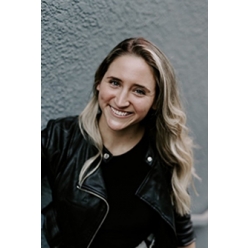 Megan HalicekFEATURED
Megan Halicek is the Program Director for Global Sports Development, the Foundation who produced the HBO Documentary, "At the Heart of Gold: Inside the USA Gymnastics Scandal". In January 2018, Megan provided testimony on Day 1 of Ex-USA Gymnastics Doctor Larry Nassar's sentencing hearing, since committing her life to activism and making the world a safer place for children & athletes. She is co-recipient of the ESPY Arthur Ashe Courage Award, Glamour Magazine's Women of the Year 2018 and the GSD Humanitarian Award. In 2019, she addressed the United Nations alongside organization "RISE", asking world leaders to pass the Sexual Assault Survivors' Bill of Rights Resolution. Megan is passionate about speaking truth to power, and partnering with survivors to spark institutional reform.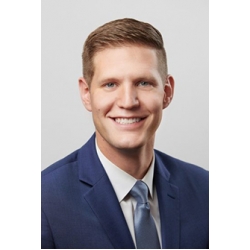 Dylan F. Henry, Esq.FEATURED
Dylan is an experienced Associate in the Litigation Department at Montgomery McCracken Walker and Rhoads LLP in Philadelphia, Pennsylvania. He counsels individuals, school systems and organizations on catastrophic sports injury matters, the proper management of sport-related concussions as well as other sport-related injuries, and traumatic brain injury (TBI) matters. He frequently presents and has authored articles on these legal issues and how these individuals and institutions can minimize their risk of legal liability for sport-related injuries and defends against lawsuits arising out of sport-related events.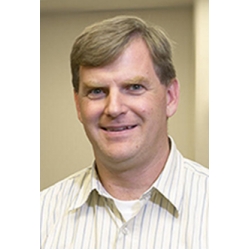 Grant S. Hoekzema, MDFEATURED
Dr. Hoekzema sits on the In-Training Examination Review Committee for the American Board of Family Medicine and was selected to join the ACGME Review Committee for Family Medicine in July, 2016. He is an RC-FM representative to the ACGME Milestones 2.0 task force for Family Medicine. Dr. Hoekzema is a graduate of Calvin College (1988) and Washington University School of Medicine, St. Louis (1992). He stayed in St. Louis for residency at St. John's Mercy Medical Center, now Mercy Hospital, St. Louis and he joined the Mercy Family Medicine faculty in 1995 after completing his residency. He served as the Program Director for the Mercy Family Medicine Residency in St. Louis from 1999 to 2017. He currently serves as the Sr. Associate Program Director at Mercy and also serves as Chair of the Department of Family Medicine. He is an Adjunct Associate Professor of Family and Community Medicine for St. Louis University School of Medicine and University of Missouri, Columbia, School of Medicine. He is a Clinical Instructor for the Department of Internal Medicine, General Medicine Division, at Washington University in St. Louis. He holds a clinical teaching appointment with AT Still College of Osteopathic Medicine.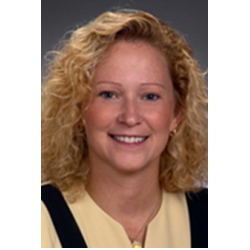 MaryBeth Horodyski, EdD, ATC, LATFEATURED
Dr. Horodyski is the Director of Research for the Department of Orthopaedics and Rehabilitation at the University of Florida and also serves as the Athletic Trainer at a small private high school in Gainesville, Florida. An expert in spine-injured patient care, Horodyski has been published more than 100 times in peer-reviewed journals and was selected as one of only five non-physicians to join the Cervical Spine Research Society. She has served in leadership roles in several organizations including the NATA in which she currently serves as the Chair of the Executive Committee for Education. MaryBeth has received countless honors including the SEATA Hall of Fame, Athletic Trainers' Association of Florida Hall of Fame and NATA's Most Distinguished Athletic Trainer and Athletic Trainer Service Awards, as well as Fellows status.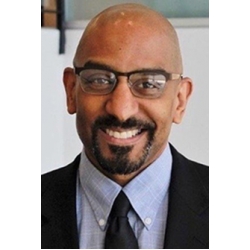 Jeffrey Hutchinson, MDFEATURED
Dr. Hutchinson is the Founder and CEO of The Wade Alliance, LLC. He uses his expertise in leadership, communication and education to help organizations address change and resolve conflicts. As a retired US Army Colonel, Adolescent Medicine specialist and former Chief Diversity Officer he possesses the skills necessary to guide organizations through changes. With a Bachelor of Science degree in Chemistry from the United States Military Academy and his medical degree from the University of California San Francisco his career includes combat in Iraq, clinical and organizational leadership at the Uniformed Services University of Health Science School of Medicine. With 25 years of experience caring for children, teens, young adults and service members his unique approach combines the science of behavioral economics with the methodology of helping teens and parents communicate. He is an advocate for addressing the social determinates of health disparities and has published in several academic journals. As an executive member of the American Academy of Pediatrics Council on Communication and Media he emphasizes communication and works to help others communicate more effectively.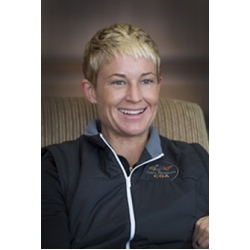 Tiffany R. Jones, PhDFEATURED
Dr. Jones is the Owner & President of X-Factor Performance Consulting, Mental Performance Coach (CMPC) in Columbus, Ohio. She is a consultant for Athlete Assessments, a sport-profiling company that uses resources and tools to help clients reach their personal excellence in and out of sport. As a speaker, she has addressed topics on mental toughness, managing emotions/anxiety, decreasing negative thoughts, coming back from injury, motivation, controlling the controllables, coaching the millennial generation, incorporating brain endurance training and developing effective communication between coaches and athletes.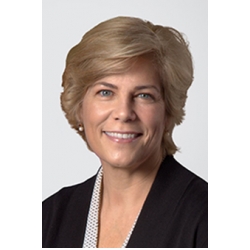 Janet P. Judge, Esq.FEATURED
Janet P. Judge, nationally recognized collegiate sports law attorney is a litigation partner with Holland & Knight in Boston, Massachusetts. With over 30 years of experience in higher education and intercollegiate sports, she works with college and university presidents, general counsel and athletic administrators to assess, reduce and remedy areas of risk in athletic programs. She is well known for working with schools and conferences to develop and implement effective preventative strategies with regard to sexual misconduct, hazing, academic fraud, climate, discipline and employment issues. In addition to her law practice, she serves on the NCAA Commission to Combat Campus Sexual Violence, the Boards of Hazing Prevention.Org and USA Ultimate, and is a coauthor of the NCAA Manual on Gender Equality. She also frequently speaks about current sports and sexual misconduct issues at national higher education conferences and has authored several articles on collegiate compliance. In 2017, she received the Shape America's Guiding Woman in Sport award in recognition of her extraordinary service and leadership in female sports.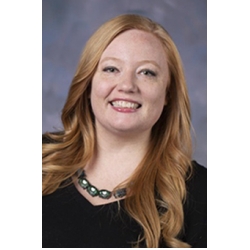 Kelly McNally, PhD, ABPPFEATURED
Dr. McNally is a board certified pediatric neuropsychologist at Nationwide Children's Hospital in Columbus, Ohio. She received her doctoral degree in clinical psychology at the University of Cincinnati and completed post-doctoral training in neuropsychology at Nationwide Children's Hospital. Dr. McNally is the Co-Director of the Complex Concussion Clinic and specializes in working with youth with persistent post-concussion symptoms. Her research is focused on developing psychological and behavioral interventions in this population.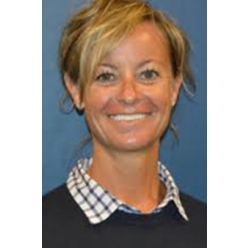 Gretchen D. Oliver, PhD, ATC, CESFEATURED
Dr. Oliver is a Professor as well as the Director of Sports Medicine & Movement Lab in the School of Kinesiology at Auburn University. She has a primary research focus on injury prevention and performance enhancement and she is particularly interested in youth overhead throwing, baseball pitching and softball pitching. Her Lab examines athletes from youth baseball pitchers to collegiate and professional baseball and softball players. She has a special interest in the area of fatigue in extended performances in baseball and softball pitching and throwing. Dr. Oliver is considered one of the elite biomechanists in sports medicine who examine youth overuse injuries in baseball and softball.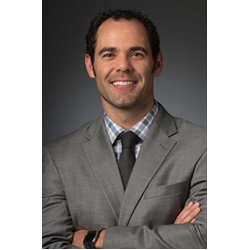 Michael J. Ormsbee, PhD, CSCS*DFEATURED
Dr. Ormsbee is an Associate Professor in the Department of Nutrition, Food and Exercise Sciences and Interim Director of the Institute of Sports Sciences and Medicine in the College of Human Sciences at Florida State University. He is an Honorary Research Fellow at the University of KwaZulu-Natal in Durban, South Africa. Dr. Ormsbee researches the interaction of exercise training, nutrition and supplementation to achieve optimal body composition, human performance and health in populations ranging from younger athletes to older adults. His work has been published in numerous scientific journals as well as consumer publications, and he has been featured as a nutrition and exercise expert on radio and TV. Both his teaching and research have been recognized with numerous awards.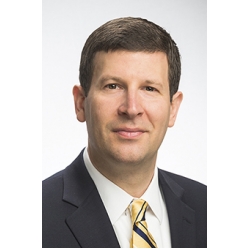 Steven Pachman, Esq.FEATURED
Steve Pachman is a partner at the Philadelphia-based law firm Montgomery McCracken where he is the Chair of the firm's Catastrophic Sports Injury Defense practice group. He concentrates his practice on the defense of traumatic brain injury cases and represents schools, physicians, athletic trainers and other health care professionals in catastrophic sports injury matters arising out of alleged premature return-to-play decisions and other negligence theories in the sports' context and counsels on related matters. Steve's representations include several nationally-publicized concussion and other TBI cases against NCAA member colleges and universities, high schools and school personnel, including coaches, physicians and athletic trainers.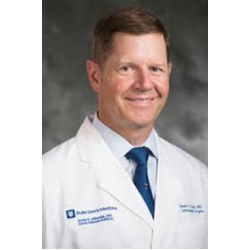 Dean C. Taylor, MDFEATURED
Dr. Taylor is a Professor in Orthopaedic Surgery and a Sports Medicine Orthopaedic Surgeon at Duke University, School of Medicine in Durham, North Carolina. His practice and research interests include shoulder instability, shoulder arthroscopy, knee ligament injuries, meniscus injuries, knee cartilage injuries and ACL injuries in adults and children. He attended the United States Military Academy at West Point and completed his medical training and residency at Duke University. Dr. Taylor went on to be a part of the John Feagin West Point Sports Medicine Fellowship, retired from the United States Army at the rank of Colonel and returned to Duke in 2006.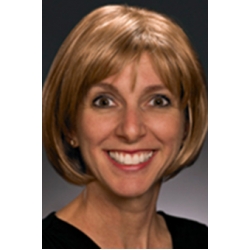 Heather K. Vincent, PhDFEATURED
Dr. Vincent is an Associate Professor, a University Term Professor and the Director of the Human Performance Laboratory as well as the UF Health Sports Performance Center. She serves on the Editorial Boards of flagship journals in sport science, has authored over 120 research articles and is a key contributor to textbooks on running medicine and exercise rehabilitation. Her main clinical research focus is exercise-based interventions to reduce disease pathology, prepare for sport and recover from injury.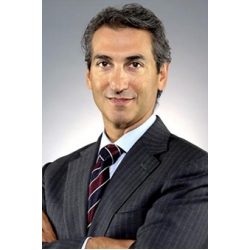 Christopher S. Ahmad, MDEXCHANGE SPEAKER (AOSSM)
Dr. Ahmad is a Professor of Clinical Orthopaedic Surgery at the Columbia University College of Physicians and Surgeons and an Attending Orthopaedic Surgeon at the New York-Presbyterian/Columbia University Medical Center. He serves as the Chief of Sports Medicine and as the Director of Biomechanics Research at the Center for Orthopaedic Research. He has authored more than 200 articles and 50 book chapters related to knee, shoulder, elbow and sports medicine and has given more than 300 lectures nationally and internationally. Dr. Ahmad is the Head Team Physician for the New York Yankees and the Rockland Boulders. He is President elect for the Major League Baseball Team Physicians Association and a member of MLB's Pitchsmart Program. He is also co-founder of Baseball Health Network, which promotes the health of young throwing athletes. He currently serves as the Head Team Physician for the New York City Football Club. He is also the Head Team Physician for local high schools and serves as consultant to local metropolitan soccer clubs, gymnastics and swim teams. He conducts ongoing research in the areas of throwing-related injury prevention and treatment, ACL injury prevention and screening, biomechanics of the elbow and surgical techniques for rotator cuff repair and shoulder instability.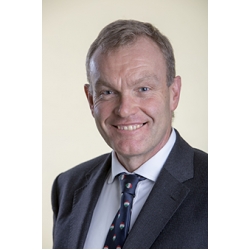 Philip D. Batty, MBChB, MRCGP, DRCOGEXCHANGE SPEAKER (Isokinetic)
Dr. Philip Batty has been involved in elite sports medicine for over 23 years and is currently Medical Director for the Isokinetic Clinic in London. He also serves as sports physician to Middlesex County Cricket Club and the English National Ballet. He has worked for many elite sports teams, including Manchester United, Blackburn Rovers, Manchester City Football Clubs and England Rugby. He has also worked for the English Institute of Sport and Sedbergh School.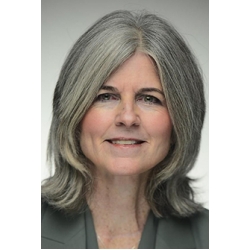 Sheila A. Dugan, MDEXCHANGE SPEAKER (AAPMR)
Dr. Dugan is a Professor and Interim Chair of the Department of Physical Medicine and Rehabilitation at Rush. She chairs the Rush Women's Leadership Council. She teaches medical students in musculoskeletal and pelvic health and graduate students about health disparities. She is Co-Director of the Rush Program for Abdominal and Pelvic Health and treats victims of military sexual trauma. She has published numerous book chapters and articles. Her research interests include health disparities, physical function and pain.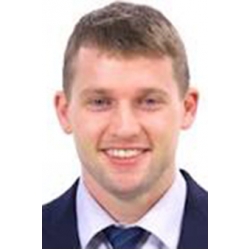 Dustin Grooms, PhD, ATC, CSCSEXCHANGE SPEAKER (NATA)
Dr. Grooms is an Assistant Professor in the Division of Athletic Training in the School of Applied Health Sciences and Wellness at Ohio University. He received his doctorate from the Ohio State University in health and rehabilitation sciences, with a focus on neuroscience and biomechanics. Prior to pursuing doctoral studies, Dr. Grooms was an assistant athletic trainer and instructor at the College of Mount Saint Joseph in Cincinnati, Ohio, and completed a master' degree from the University of Virginia in kinesiology, an internship with the Cincinnati Bengals, and a bachelor's degree from Northern Kentucky University in Athletic Training. His main research interest is how the brain and movement mechanics change after musculoskeletal injury and therapy.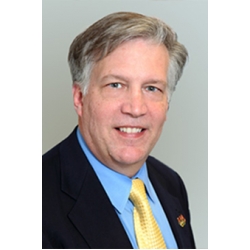 Mark R. Hutchinson, MDEXCHANGE SPEAKER (ACSM)
Dr. Hutchinson is a Professor of Orthopaedics and Sports Medicine and Adjunct Professor of Orthopaedic and Sports Medicine in Family Medicine as well as Head Team Physician at the University of Illinois at Chicago and has been on faculty since 1993. He has served as a volunteer physician for the United States Olympic Committee at the Paralympic Games, the Pan Am Games and two World University Games, as well as tours of service with USA Basketball, USA Gymnastics, USA Field Hockey and USA Soccer. He was formally the head team doctor for the WNBA Chicago Sky for its first four seasons. Dr. Hutchinson has annually been named Best Doctor or Top Doctor in the greater Chicagoland area for over a decade and has received numerous awards for both his clinical practice and teaching.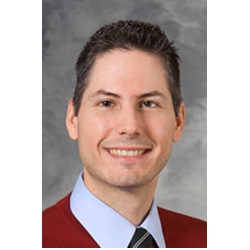 Humberto Gerardo (Tito) Rosas, MDEXCHANGE SPEAKER (AIUM)
Dr. Rosas is an Associate Professor at the University of Wisconsin, Department of Radiology, School of Medicine and Public Health in Madison, Wisconsin and he is also the Director of the Musculoskeletal Intervention at UW Hospital. Dr. Rosas is fellowship trained in musculoskeletal radiology and is board certified in Diagnostic Radiology. His expertise is in musculoskeletal procedures and his special interests include spine injections, vertebroplasty and tumor ablation, as well as MR of wrist injuries. Dr. Rosas also serves as the Chair for the Musculoskeletal Ultrasound Community for the American Institute for Ultrasound in Medicine (AIUM).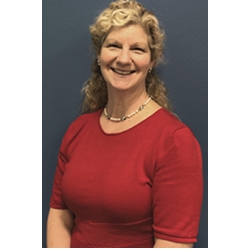 Jill Thein-Nissenbaum, PT, DSc, SCS, ATC EXCHANGE SPEAKER (APTA/AASPT)
Dr. Thein-Nissenbaum is an Associate Professor in the Physical Therapy Program, University of Wisconsin – Madison, where she teaches courses in the musculoskeletal track. Her clinical appointment is with the Department of Athletics; she have served as the staff Physical Therapist for the Badgers for the past 12 years. Lastly, Dr. Thein-Nissenbaum is the Treasurer of the American Academy of Sports Physical Therapy. Her clinical areas of expertise include the female athlete and injury prevention.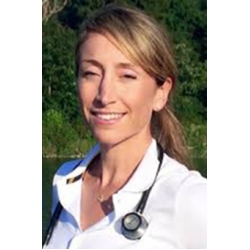 Jane S. Thornton, MD, PhD, CCFP(SEM), Dip Sport Med (IOC)EXCHANGE SPEAKER (CASEM)
Dr. Thornton is an Associate Professor in the Department of Family Medicine and Faculty of Health Sciences at the Western University as well as staff physician at Fowler Kennedy Sports Medicine Clinic, both in London, Ontario, Canada. She serves as Deputy Editor for the British Journal of Sports Medicine. She has launched physical activity initiatives including the Make Your Day Harder project with Dr. Mike Evans, the inaugural CASEM Medicine Through Movement conference and My Active Ingredient. Dr. Thornton is a World Champion and Olympic rower who represented Canada for over a decade.